LearnDash Course Creators
Propel your ordinary course into an extraordinary online experience!
Build your online course with LearnDash
in less time with fewer headaches and less money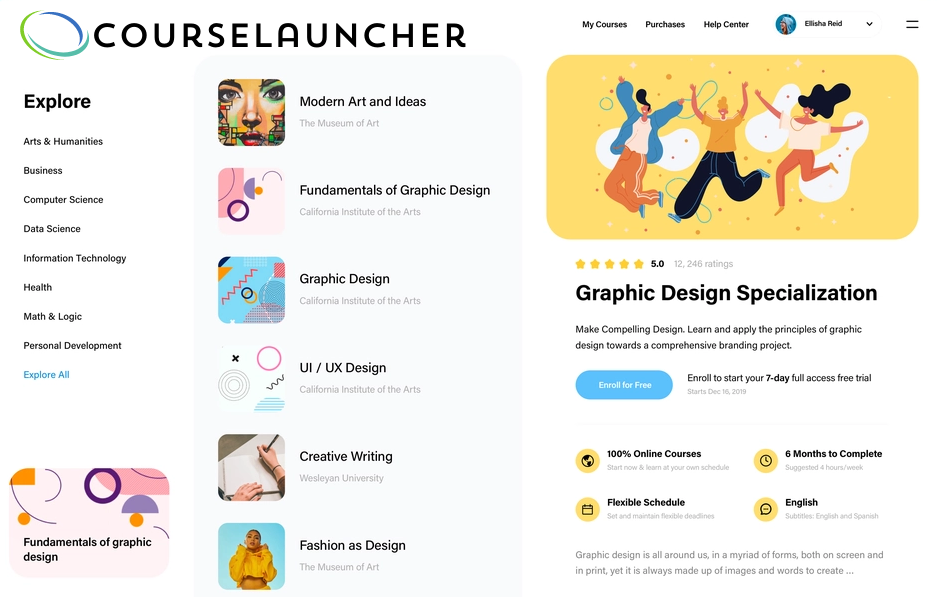 From Concept to Launch in Only 90 Days!
We will guide you every step of the way
THE LEARNDASH IGNITION PROGRAM
Launch your online course, membership, coaching program, and/or community site in JUST 90 DAYS!
It's perfect for people who want to roll up their sleeves and experience the technology – without having to start from ground zero. The CourseLauncher Team has the tech stack and the space map all ready for you to launch.
We did all the hard work for you!
The CourseLauncher Team provides a Transformative Learning Experience: Your 90 Day Strategic Action Plan
With so many pieces to consider, we've broken it down into a tried and true step-by-step process so that you can launch a quality site in light speed. When you're not worried about the how, you'll be able to really focus on your what and your why.
It starts with 30 days of Prelaunch to get all your pieces in place, then we follow it up with 30 days of Ignition where you actually begin to put it all together, and finally 30 days of Liftoff where you tie everything together for your launch. This is your essential guide that goes along with our live training. Your Very Own Place to Play and Learn
There are a LOT of elements needed to run your WordPress site… sales pages, templates, plugins, membership and learning platforms, automation. WE KNOW. That's why we found and curated all the tech at the best prices, and put it all together in your very own sandbox site.
You'll have the freedom to explore and play around, and not worry about breaking anything. This way, you can confidently build and launch! How awesome will it be to see something you built get launched into reality?! Your Accelerated Learning Experience
We provide exciting live training to go along with your Mission Planning Guide. Flatten the learning curve by following the Guide while simultaneously being taught by Ellen and her team of CourseLaunching Experts!
Live Training Sessions will take you from overwhelmed to on-point, and will help keep you motivated and moving as you work alongside the best coaches and trainers. Weekly Implementation Sessions
Your Active Learning Experience
Gather each week to work on your site, with the energy and intention of CourseLaunchers and Coaches. It's like study hall, but way more fun of course.
These exciting "everyone works" sessions are a great way to carve out time to get your CourseLauncher tasks DONE despite all of life's chaos and interruptions. Don't just learn, implement! Specialized Learning Pods
Your Agile Learning Experience
Create your own personalized learning path!
Want to skip ahead or learn faster? We've got a Pod for that. Want to dive deep into Infusionsoft or ActiveCampaign? We've got a pod for that. Want to focus on mindset and personal growth? We've got a pod for that, and new pods get created as needed! Bi-Weekly Strategy Sessions
Your Collaborative Learning Experience
Join these bi-weekly sessions to plan out next week's work & goals. These coach-led sessions are designed to keep the momentum going strong.
Keep yourself on track and stay accountable to the Mission Planning Guide by making sure you know exactly what you're doing next.
We believe it's all about Transformation, not just Transfer of Information.
Are you ready to create a transformative learning experience for your crew?
Although outer space is unlimited, Space in the Ignition Program is Limited, and spots are filling up fast!
Here's What People Are Saying about the CourseLauncher Experience
I've had the pleasure of working with Ellen on two big projects and found her and her team to be invaluable to the success of both. Not only are her technical skills seemingly limitless, Ellen went the extra mile by offering strategic advice and thoughtfully helped me think through the possibilities of where my business could go.
She genuinely cares and captured my vision perfectly and her depth of knowledge in technical areas allowed her to see possibilities that I never would have seen. I chose to work with her because I don't trust my limited technical skills as much as I trust hers but the best part was that she took my little dream and turned it into a big dream and helped me fulfill it. Way beyond my expectations."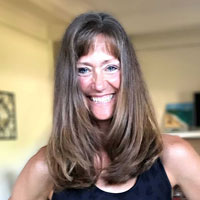 President/Founder The Wellness Movement, Inc.
Since I decided to hire Ellen and the CourseLauncher team, my business has been steadily moving forward at high speed! I have my first course online and it looks so beautiful on the membership site that they set up for me! I've discovered that the CourseLauncher team excels at SO many things!
They are experts at every stage of marketing, and creating funnels, and tagging the prospects and students to keep track of everything behind the scenes! … I highly recommend them to anyone interested in getting your message out there! The CourseLauncher team are fast, efficient, incredibly knowledgeable."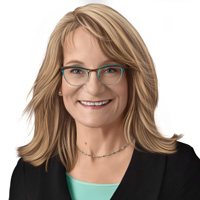 Owner of Cynergy Coaching
Online course-creation is a foreign land and if you don't have a guide walking you through it, you're going to stumble, you're going to get frustrated and you're going to fall off the path before your course is finished.
What I love about working with Ellen is that she's right there with you, creating your course to share your message with the people you were meant to serve.
The key thing that CourseLauncher offers that nobody else does is that Ellen holds your hand and walks you through the course-creation path, and she is committed to your success.
When I signed up for CourseLauncher Academy, I hoped my expectations weren't too high. Get my course up in 3-4 weeks? I'd heard that before. I'm writing this testimonial TWELVE DAYS after the course started and I expect my sales page to be up and accepting signups in the next day or so!
If you're ready to start teaching online or, like me, need to bring your classes up a level, the CourseLauncher Academy really WILL get you up and running with a professional-looking website in a few short weeks!"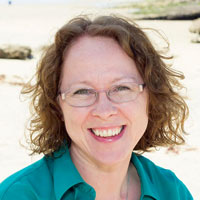 Creator of WRITE NOW! Workshops
Transform your idea into a fully-loaded WordPress Course Site... EASILY
YOUR EXPERTISE AND OUR EXPERIENCE CAN CHANGE THE WORLD
Need a custom payment plan? Contact us
We could do everything for you and it would run between $10,000 and $20,000
and that would not include the guidance, services, or materials of Ignition Program.
FREQUENTLY ASKED QUESTIONS
So exactly what is in the tech stack? What WordPress plugins are included?
Your site includes installation and setup of everything you need, including over $2000 worth of themes and plugins.
Theme:
Kadence
Kadence Pro
Kadence Blocks
Kadence Blocks Pro
Kadence Woo Extras
Kadence WooCommerce Elementor Pro
Plugins:
LearnDash
LearnDash ProPanel
LearnDash Notifications
LearnDash Course Grid
WooCommerce for LearnDash
Elementor for LearnDash
Design Upgrade Pro for LearnDash
Uncanny Toolkit
Uncanny Toolkit Pro
Uncanny Automator
Uncanny Automator Pro
WooCommerce
FunnelKit Funnel Builder
FunnelKit Automations
Elementor
Elementor Pro
Essential Addons for Elementor
Fluent Forms
Rank Math
Rank Math Pro
WP Media Folder
Header Footer Code Manager
FluentSMTP
Templates:
Kadence Pro Library
Elementor Pro Library
CourseLauncher Custom Templates
What if I don't have a course idea yet?
WE HAVE A POD FOR THAT
You're reading this because the idea of sharing your knowledge with others is calling you. If you have a good concept to start with, we have break-out sessions in the Learning Pods where we can help you break it down into a mapped out lesson plan.
What if I already have a website?
WE'LL HELP YOU TRANSITION
Whether you want to migrate your course site into your existing marketing site, or if you want to build out a designated course site from your sandbox you've built with us – we'll help make sure it's done right!
What if I've never used WordPress before? OR What if I'm already a WordPress expert?
IGNITION ACCOMMODATES BOTH
Since our CourseLauncher Experts have already picked out the best plugins and page templates and more, WordPress professionals can plug away (lol) and rookies can learn easily with educational guides and hands-on learning pods.
Can I bring my business partner or team?
The Ignition Program is for a singular site and project. If you have a an assistant or biz partner helping you with it, that rocks because we do allow one additional member to join you if needed. 🙂 Conversely, if you find yourself needing more support, we also have virtual assistants or coaching you can purchase.
How much support do I get after the 90 day experience?
Staying "in Orbit" with the Ignition Program team means that we foot the bill and provide tech support for all the WordPress components. However, the "experience" in and of itself such as the coaching videos, learning pods, guided site launching, and CLIC are limited to the 90 day program.
How do you keep me accountable?
The Ignition Program is an educational format, which means we guide and teach you while you do the work. We know that people experience hiccups, but as far as the technology is concerned, our process is tried and true so we are confident that we can make it work for you.
When will I get my website?
Websites for the April 2023 cohort will be provisioned by April 10th, 2023 if you have signed up for the program by March 31st, 2023. If you sign up after that date, websites will be distributed on a first-come, first-served basis after the Prelaunch Work is done. It's important to get your Prelaunch work organized, before you get lost in the excitement of playing in your new website! 🙂
What's your refund policy?
We've been doing this a long time so we're confident that this will work for you! But, alas, we know that life can throw curveballs at you, so here's the scoop when it comes to refunds.
In extreme circumstances we may be able to provide refunds, but it all depends how far along you are in the 90 Day Experience. If you just started and haven't gotten a sandbox site yet, we can simply assess the value of how much material and value you've used thus far, and possibly refund you the rest. On the flip side, if you've gotten your site and all the tech with it, we can talk one-on-one about options such as taking your site with you or putting the project on hold for you to complete later on.
Long story short, any refund requests will be addressed personally on a case by case basis.
My course will of course include lots of videos, what are my hosting options?
We tried our very best to turn Ignition Program into an "everything included" package, so with that said, we can provide some video hosting space. But if you use ours, it will have some limitations.
The recommended option is to use a 3rd party service so you can choose how much space and freedom you have. Many people use SaaSs such as Wistia or Searchie, or even free platforms like YouTube and Vimeo.
We like to suggest using Amazon S3. If you want us to guide you through creating your Amazon S3 account, which is what we recommend, we will absolutely guide you through that process.